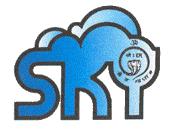 "Your teaching staff is of the highest caliber, loved by both myself and the patients. They are always professional and excellent in their teaching skills."
Lee Lipsenthal, M.D.
Director of Cardiovascular Program
Benjamin Franklin Clinic

"Your presentation to our stress class was met with such enthusiasm that the suggestion was made that we should end the semester then and there. Everyone agreed that it was impossible to top it. You provided the class with a wonderful opportunity to learn what Yoga is really all about."
Marjorie Bayersdorfer, ACSW, LSW

(The SKY instructor) "receives consistently outstanding evaluations and feedback from students enrolled in the Yoga program presented each semester at Delaware County Community College."
Jeanne Anastasi
Director -DCCC Adult Evening Program

(The SKY instructor's) "presentation was informative and very well received by the Corps employees. She was professional and knowledgeable. She was responsive to questions and comments expressed by the audience. She is to be commended for a job well done!"
Kathleen A. Carpenter
Chief, Equal Employment Opportunity Office
U.S. Army Corps of Engineers.

"The employees who attended "Introduction to Yoga" expressed a great deal of satisfaction regarding the experience. Many of them communicated an interest in participating in an ongoing Yoga class."
Virginia W. Hammond
Manager, Employee Health Promotion
SmithKline Beckman

"Thank you very much for your presentation the other night. Our group found it very relaxing as well as informative."
Wendy Schlegel, B.S. W.
Project REACH
Family Service Association of Bucks County

(The SKY teacher) "is an exemplary instructor. The evaluations completed by her students regularly demonstrate their high level of satisfaction with the course and with the teacher. She is to be congratulated!"
Dr. Sarah Hilsendager
Dean, Temple University Dance Department